We are hoteliers who love culture and who offer our guests the opportunity to feel at home not only for the confort of our facilities, but also for the environment that surrounds them, where books, works of art and beauty are there and make their voyage a special moment.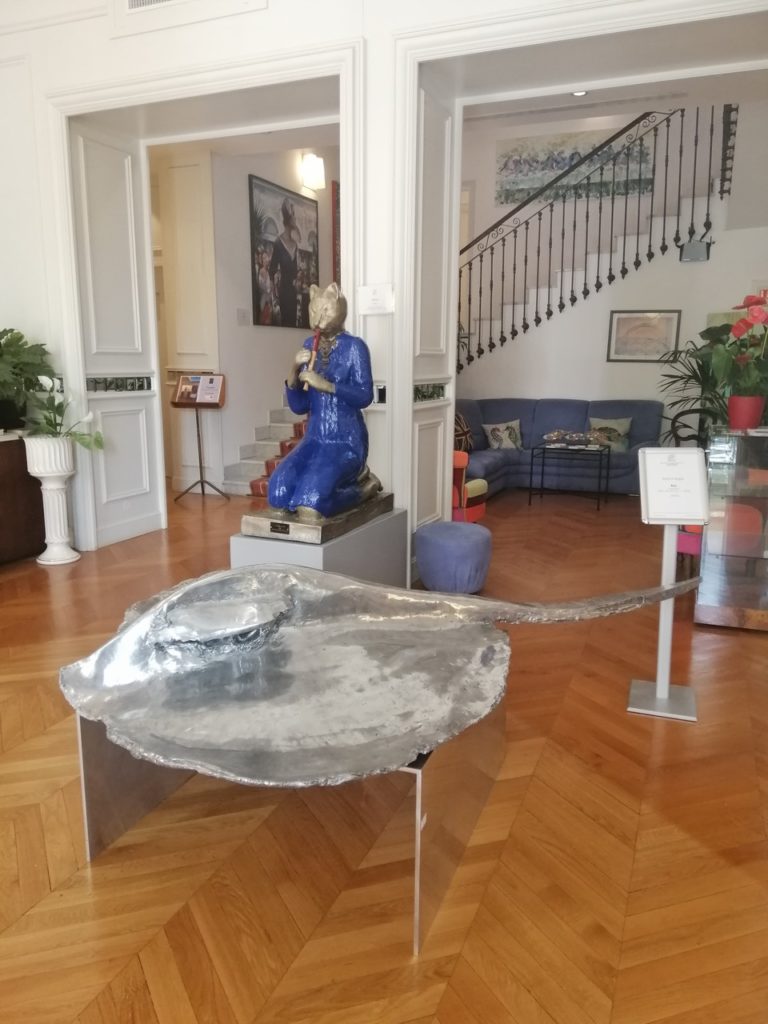 The headquarters of the "Club" is in the sunny city of Menton, on the French Riviera, in the South of France, at the Grand Hotel des Ambassadeurs. A hotel that has existed since 1865, built by Gustave Eiffel and which has always had a strong vocation for art and literature.
Favorite destination of Paul Cézanne, Ernst Hemingway, Henri Matisse, Rudolf Nureyev, Jean Cocteau, Federico Fellini, Maria Callas and more recently Robin Williams, Gauthier and Renaud Capuçon, Roberto Bolle, the Grand Hotel des Ambassadeurs is also home to the BACS, Biennale of Contemporary Sacred Art, www.biennale-bacs.com and of the Salon du Livre Spirituel www.salondesrivieras.com
The hotel has an impressive art collection and a rich library, it organizes exhibitions, concerts and film screenings and is a favorite place for many directors for the production of films.